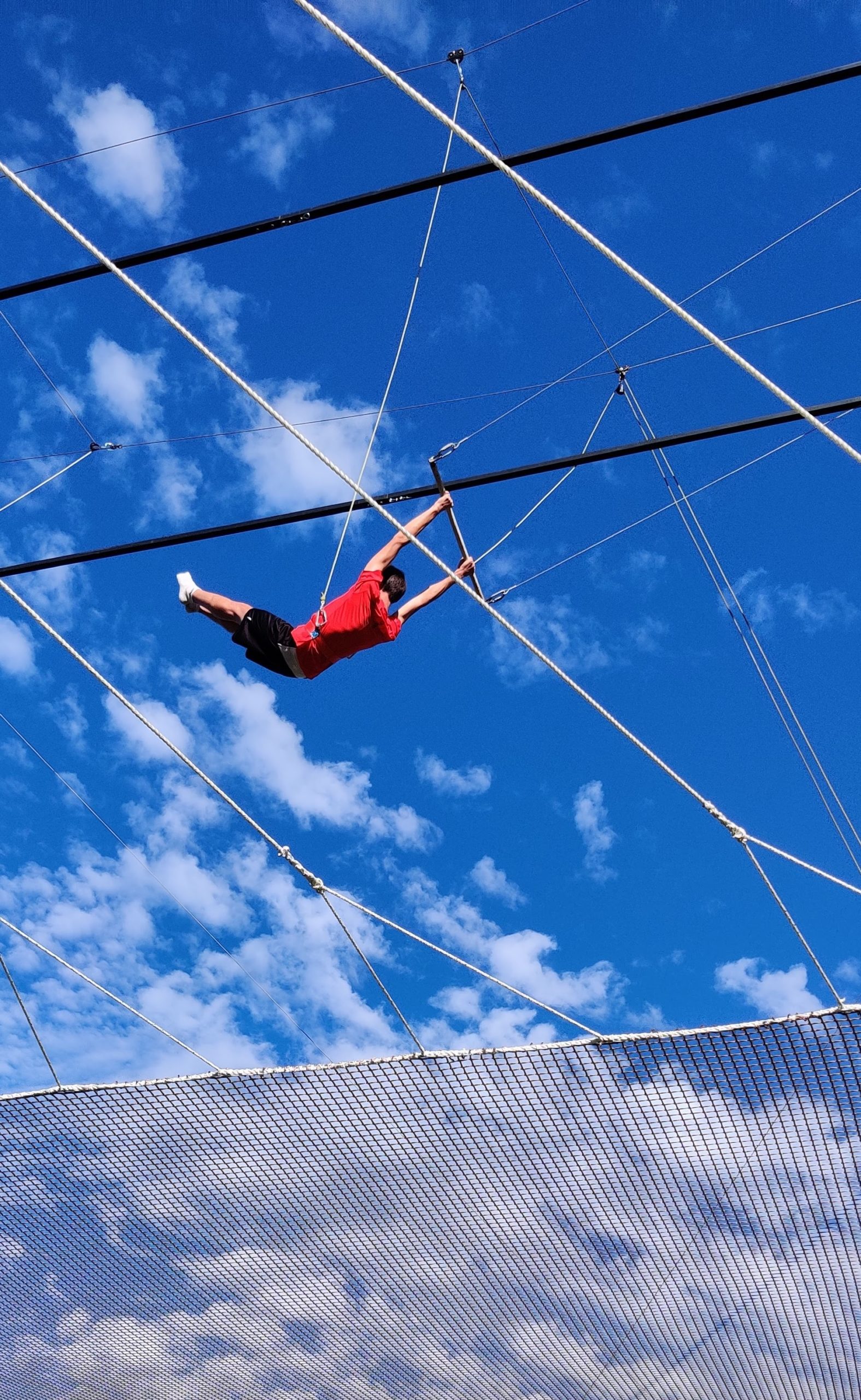 Flying trapeze is possible for anyone:
above 16 years old,
for people who want to descover this sensational but safe & accessible activity.
Flying trapeze offers powerfull emotions but it is very safe thanks to the harness and safety lines.
Steps of a session
A flying trapeze session lasts 2 hours and is organised as follows:
Welcoming, safety and technical instructions ;
You wear a belt (for the safety ropes) ;
Warm-up ;
First technical breifing at the static trapeze ;
Discovery of the net and learn how to fall safely and softly on your back ;
And… let's go! You can climb to the plateforms and swing and fly with a progressive teaching method and safety lines ;
During the first session, you'll learn the technic of a swing and start passing from a bar to bar, do a back-flip (lay-out) and fall softly in the net. You will also realise that trapezists support and literaly help each-other: to hold the bar to beginners for instance, etc…
You can contact us here to book a session and visit this page for practicle information and prices.
And a few pics…